FRIDAY Evening
17:00- No "official program" on Friday, but we will gather everyone who has come around 19:00 and have a nice evening together. Maybe a fireplace? Maybe somebody brought a guitar? Maybe talking and making new friends?
Sleeping over: Please find us at the reception, get your festival bracelet & get information on where to put up your tent. Remember to buy a "sleeping over ticket for friday" online before you arrive (at www.tickster.com)
Saturday morning you provide breakfast yourself. (This means: bringing your own food & whatever you need to eat from – because we don't have the possibility to give you space in the kitchen/fridge).

SATURDAY
9:00-10:15 Arrival Check in & get your festival-bracelet, put up your tent if you are going to sleep over, leave your food. Please be in good time, thank you!

10:15 – 11:30 Gathering & opening of the festival
We connect through heart-meetings and singing in a playful spirit.

11:30 – 12:30: Sharing-groups
Small groups for you to feel yourself and find your safe-base at the festival. A sharing is a possibility to get 5-10 minutes of attention from your little group. You can use time to sit in silence, get some psychical touch or share some words from the heart. The group listens without giving advise or feedback.
The teenagers Baltazar & Alvilda will help playing with the children during the sharing groups (They speak both danish, swedish and english)

12:30 – 14:00: Lunch & break
A warm vegan meal for you to enjoy outside or in the Big Barn. The meal is cooked & served by our lovely catering people Hanna Lucia & Shmuel.

14:00 - 15:30: Workshops
Voice Workshop: with Kenia Ytterman
"A playful and liberating workshop for adults and bigger children" (min 7 years together with a parent)
Body Soul Movement with Maria Slättorp
"A freeing dance-workshop where you explore your body & soul" (for adults only)
Family yoga with Katha Tufvesson
"Yoga & acroyoga in couples. You can bring children in all ages or do the yoga 2 adults together."
Walk in The Forest with Daniel & friends
"Walk alone, Walk in silence, Walk´n Talk, Walk together with blindfold…. many possibilities. We gather to tune into what kind of walk you feel for. After walking we gather to share our experience".
Children are welcome.

15:30 -17:30: Free Space
Free space where the magic of our creativity will lead the way: Play music? Rest? Get a massage? Games? Go for a swim? Create a Mandala? Water-colour painting on stomach? - The sky is the limit! Bring your instrument if you have one

17:30 – 18:00: Preparing dinner
The festival will supply you with salad, hummus & bread (+ gluten free alternative). You will bring "a little something" at the cost of about 25 sek to add to the table: for ex olives, cheese, salmon, pesto, sliced meat, fruit, chocolate. Keep it simple & simple bring what you feel like – then it will be perfect! Don't bring things that needs to be created/warmed up on spot. Meat & fish I are welcome.

18:00- 19:00: Dinner

19:00- 19:30: Cleaning up after dinner

19:30-21:00: Gathering & workshop
Gathering in a circle: Connect around small Heart-meetings, dance, music & being together (for all ages)
African inspired workshop: "Body Percussion, Steps, Claps & Voice-chants" with Ayi Solomon (for all ages)

21:15 – 22:45: Koncert
Olivia Fern (GB) & Kenia Ytterman (SE) will play their powerful and touching songs!
During the concert we will show a movie for the children in another room.

23:00-01:00: Dance for free spirits
Disco, Reggae, Rock, African, Indian, Spiritual…. A great bouquet of different music for you to dance, shake and be playful to! Some of the songs will be backed up with live drumming from the house musicians.

Of cause all the activities are voluntary and you can take part in the things you feel for.
Children are a part of the circle or they can play outside.
During the day & evening there will be tea & coffee for sale for small prices – even some sweets & ice-cream (Cash, Swish or Mobilepay)

SUNDAY (morning)

08:00-09:00: Morning exerzizes & morning lake-swim with everyone who feels like it.
09:00-10:00: Breakfast – a simple breakfast with porridge, fruit, tea & coffee.
10:00-12:00: Dishwashing after breakfast & hang out - maybe there will be a small spontanious morning concert or other great things happening....our playful souls will guide the way!

Please be on time when we begin Saturday – the journey gets better if everyone travel together!





Workshopleaders & musicians: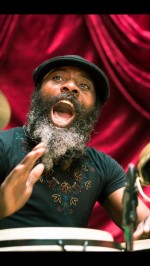 Ayi Solomon

African inspired workshop: "Body Percussion, Steps, Claps & Voice-chants" with wonderful Ayi Solomon.
Solomon is the incarnation of SUNSHINE - we are so glad to welcome this energetic guy at pur festival!

Read more about Ayi Solomon here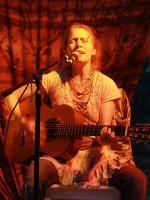 Kenia Ytterman

Voice Workshop:
A playful and liberating workshop for adults and bigger children
(min 7 years together with a parent).

Kenias workshop & songs are a longtime favourite and we are so grateful to have her here again this year.

Read more about Kenia here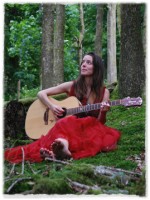 Olivia Fern

Olivia will share song from her newly released album. She performs with such a delicate mixture of power and humbleness. She is livning in the UK and we are so exited she will come for our festival. This is her first time to Sweden

Read More about Olivia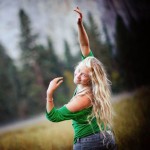 Maria Slättorp

Body Soul Movement with Maria Slättorp: A freeing dance-workshop where you explore your body & soul (for adults only).
Maria will dance you right into your heart. With many years of experience she guides your soul & body into a unique flow here and now.

Read more about Maria here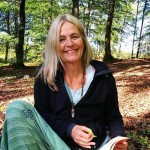 Katha Tufvesson

Family-yoga: Playful yoga for children and adults together.
A curios meeting with the body with a focus on presence, breathing and playful exercises.
An opportunity for a relaxing moment together. The class is about one hour and all children are welcome together with an adult.
Katha is passioned about health, yoga and playfulness! We welcome her sweet & wise spirit to this festival.

Read more about Katha here

Daniel & Carmen Faunbäck

Owners of GAIA Center in Höör. Together they hold the space of this festival and you will see them guide heart-meetings, forest-walks, take care of pratical things - but mostly you will find them in the arms of the festival guests enjoying every moment!

For more over 8 years they have been creating this unique space called Play Full Hearts ("Spela Hjärtat Fullt")